For the first time ever, we've added live client-facing features to Studiometry. Your clients can now log in to access certain parts of their project data. Studiometry 12.2 adds the ability to send out estimates, purchase orders, and reports to your clients and have their feedback automatically synced to your Studiometry database. In addition to this, you can also give clients live access to their projects list, as well as current status, category, and stage information.
We've also added plenty of other features, including improvements to payments and contacts, more summaries and an expanded set of fields and settings, and many other user-requested updates.
Client Approval System for Estimates, Purchase Orders, and Reports
You create an estimate, purchase order, or report in Studiometry. Your Client gets an email saying there's an item pending their review. They log in to your custom-branded Studiometry Cloud page to review, and then reject or approve it. You receive a notification back on your computer with their response.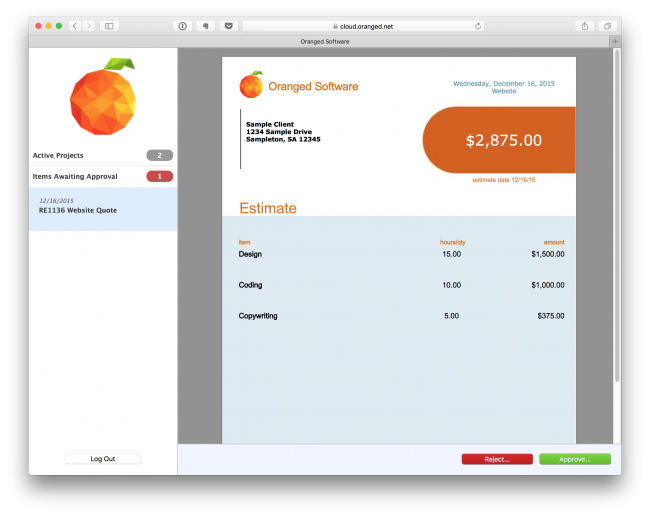 This is all possible today with Studiometry 12.2 and an active Studiometry Cloud account.

Live Project Information
Give your clients access to a live list of their Projects, including current status, category, and stage. Per-client permissions let you easily keep clients up to date without having to manually send out progress reports.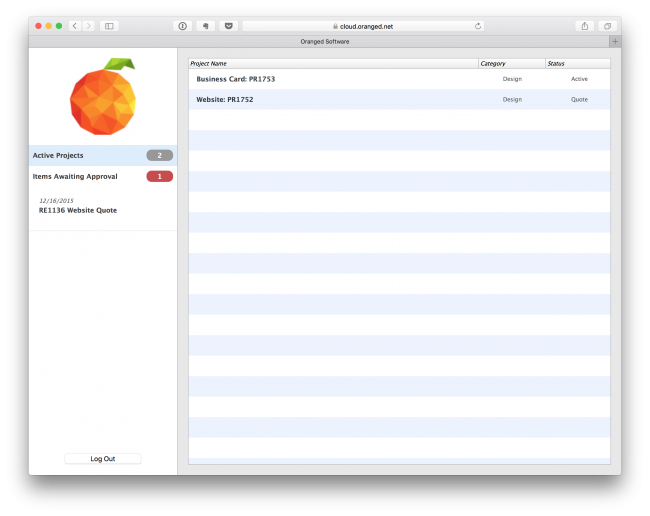 More Features in 12.2
We've added a ton of other features for this update as well. Payments now have a "notes" field and and can be linked to a contact. Contacts now have a "department" field. The custom and built-in summaries have all been updated with more available fields and options.
If you have a previous version of Studiometry you can upgrade for a discounted price to 12.x and receive all of the new features available in Studiometry 12.x.