Studiometry Cloud gives you the ability to upload, store, and share files with your team. Files can be uploaded and manage directly from within Studiometry, or added via Forms entered on your desktop or the web.
Files can be linked to and directly accessed from your:
How to Use
If you have a Studiometry Cloud account and Studiometry 12.6 or newer installed, you've already got File Sharing set up! If you aren't using Studiometry Cloud, you should sign up to get access to this and many other great features!
To share a file, simply select any Client or Project in the main window, click on the Overview dropdown at the top of the window, and select Files.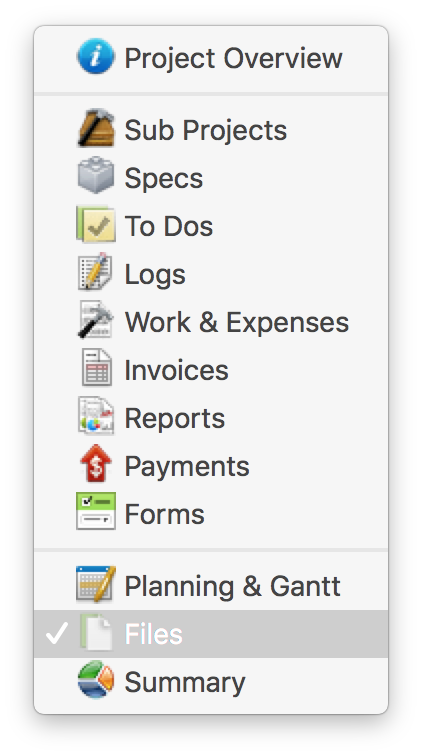 From there you'll see the Files list. You can add a file by clicking the Plus (+) button beneath the list, or by dragging-and-dropping a file into the list. Studiometry will upload the file to your Studiometry Cloud account where other employees with the proper permissions can access it.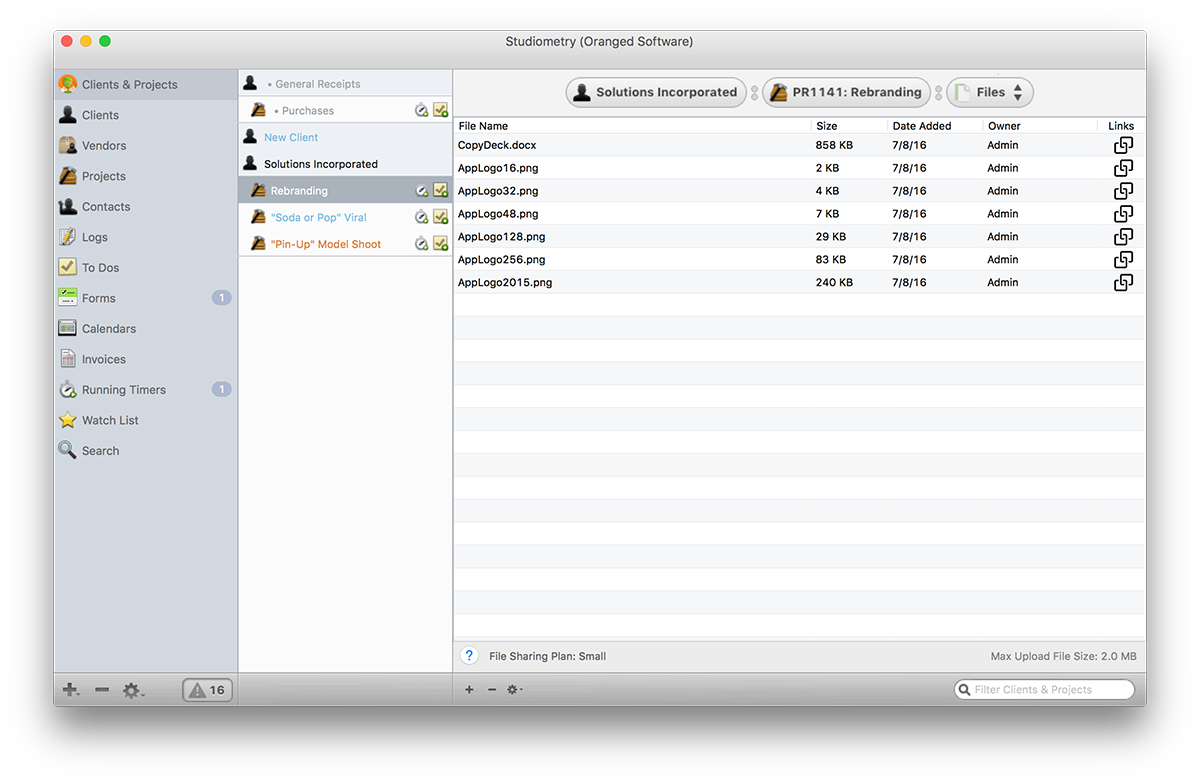 Plans
There is no maximum storage capacity for your Studiometry Cloud File Sharing account. However, there is a per-file size limit, which is based on the add-on plan you select. The lowest level, Free, is included with all Studiometry Cloud accounts.
If you want to upload larger files, you can log in to your Studiometry Cloud account Admin page, click Manage Plan, and then select an upgraded File Sharing option. The current plan options are as follows:
Free
Small
Medium
Large

0.5 MB
Free

2 MB
$3/employee/mo.
6 MB


$7/employee/mo.

15 MB


$13/employee/mo.
Using with Forms
Forms now have the ability to accept attached files. These attached files will be added to your Studiometry Cloud File Sharing, and linked to the Form, Client, and Project. 
This gives you the ability to easily accept and organize files directly from your Clients using the Client Form Entry capabilities of Studiometry Cloud. 
To start accepting Files in your Forms, simply edit any of your form templates (learn about that here) and click the Add Field: File button to add a file attachment field. Whenever this Form is entered, a file can be attached to be viewed with the rest of the Form content.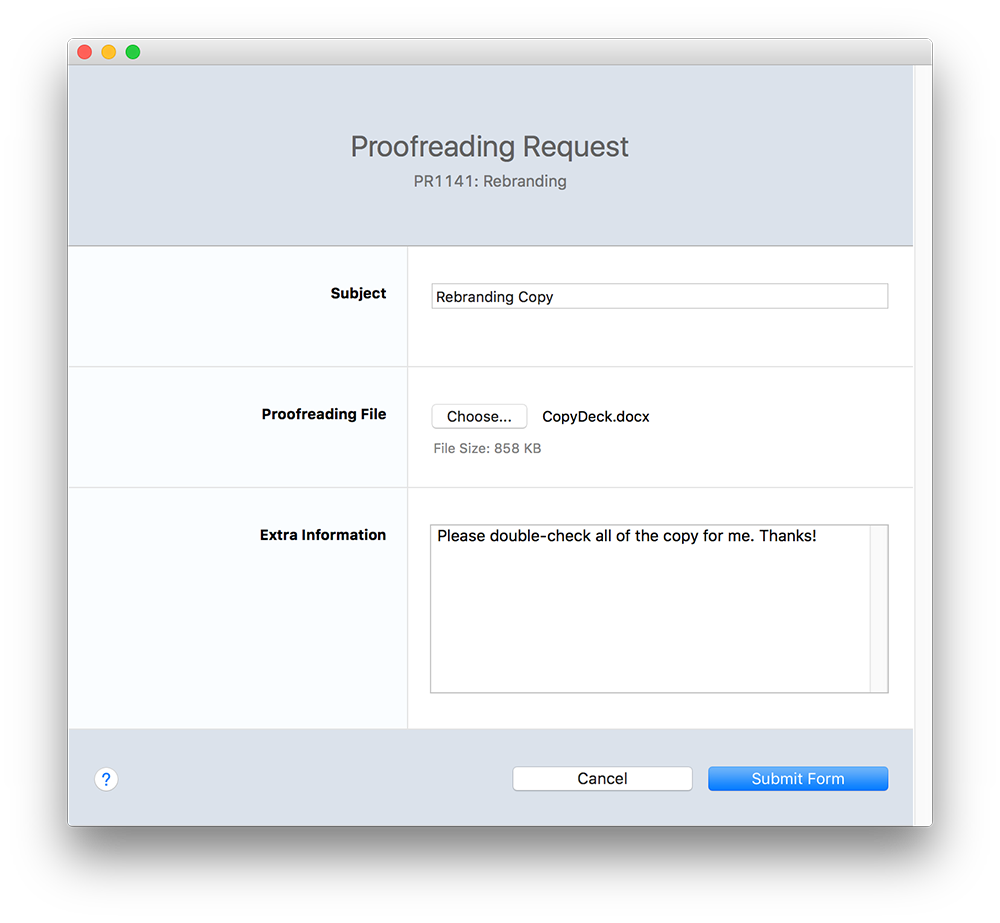 Once the form is submitted, the file will be stored with the rest of the associated files, and you can easily see the link back to the associated items.